Links to Amazon 2020 HCES Supply List
**DELIVER TO YOUR HOME ADDRESS ONLY**
We all know that Summer reading is critical for students to retain knowledge and skills learned in the previous school year.  That's why we are sharing 5 Ways to Make Summer Reading Fun!
Mix up reading materials-magazines, online books, comic books, recipes, anything that peaks your child's interest.
Make reading a part of a daily routine-any time of day but at least once a day! Read before bed, snuggling up together.  Read outside before going for a walk.  
Get "hooked" on a series-once a series "has you" it is hard to put a book down! This year one of the SSYRA's recommendations is the

Gamer Squad

!  Click this link to see all of the exciting books for this summer SSYRA Book Information.
Be a part of a challenge-the follow are age/grade level appropriate challenges for our Hawks. HCES SUMMER READING BINGO K-2 (002) and  3rd – 5th Grade Reading Challenge. If a student completes one of the summer reading challenges by the 1st week of school, there will be a special reward!

– – – Attention Parents – – –
The "Returning Student Verification" process is currently open.  All current Hickory Creek parents should have received, or will soon be receiving, a notification to complete this process.  If you did not receive anything, please email [email protected].  Please note that this is a District-required process that must be completed in order for your child to be appropriately placed in a class for the next school year.  Some things to remember:
– If you have a current Hickory Creek student and you plan to stay at Hickory Creek, please complete your RSV as soon as possible.  Completing the RSV ensures that your child receives a teacher assignment for next year.
– If you have a current Hickory student and you are moving to a different St. Johns Co. school for 2020-21, you should complete the RSV. 
OR
If you have a student at another St. Johns Co. school, but you are moving into the Hickory Creek zone for 2020-21, you should complete the RSV and enter your new address information.  Completing the RSV ensures that your child's information gets moved and he/she receives a teacher assignment for next year.
– If you are not returning to Hickory or any St. Johns Co. school next year, you should still complete the RSV – there is a section for you to tell us that you are not returning.  This will ensure that your child is properly withdrawn at the end of the school year.
– You should only complete the "New Student Pre-registration" if you are brand new to the St. Johns Co. School District.  If you have questions about registering a brand new student, please visit our Registration page.
Hickory Creek Elementary VPK Program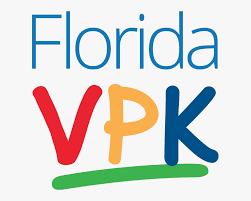 Our VPK program for 2020-21 will be a 5 day program.  Our VPK classes will be blended with 4 to 5 VPK students and up to 14 Pre-K students, ages 3-5, who have identified needs through our ESE program. Eligible VPK students are to be positive role models for the other students.  We like to encourage our VPK to be leaders as they get ready for Kindergarten.  Our VPK is a full day program (the school day is from 8:25 am to 2:45 pm) and there is currently a $65/week charge that is due prior to services being received.  Please note that an extended day care program will not be available for Pre-K or VPK this year.
Please
email Lisa Weaver
to
confirm if you would like your student to be added to our waiting list.  You will need to pre-register your student for the 2020-21 school year using our online registration process, found at our registration web page: 
https://www-hce.stjohns.k12.fl.us/registration/
.
You must also apply and receive your VPK voucher before you can be fully registered.  You can apply for the voucher at
 ecs4kids.org
 (they also have a provider list). The school should know how many VPK seats are available by the end of the current school year.  We will contact you as soon as we have more information available. 
Because of the high demand for the VPK program, we strongly recommend that you have a contingency plan in place.
We look forward to hearing from you!
Register for Kindergarten at Hickory Creek Elementary!
Online registration opens March 2, 2020 – please read through our registration website for helpful hints and FAQs.
**To be eligible for public Kindergarten in St. Johns County, children must be 5 years old on or before September 1, 2020 and must reside in St. Johns County. Parents must register children at the school where they are zoned for the 2020-2021 school year. The following documentation below is required to complete the registration process:
Child's certified birth certificate
Current School Entry Physical (dated within one year of the start of school)
Florida Immunization Record (680 form)
3 Proofs of Residency (go to our school district's residency information web page for details on requirements)
Registering parent's driver's license or ID card
Social Security Number (optional)
Once you have registered online, please call Lisa Weaver to set up an appointment for completing the documentation requirements: (904)547-7454 or send Ms. Weaver an email.
Hours of Phone Coverage during Online Learning
HCES Office Hours: 7:30 am-3:30 pm   Monday through Friday
District Office Hours: 7:30 am-5:00 pm   Monday through Friday
Please remember to inform your teacher, Mrs. Sherwood, and Mrs. Southworth (if you attend extended day) of any transportation changes by 2pm each day (1pm on Wednesdays). No changes made after 2pm can be honored. This allows for ample time for communication and safety. Thank you ahead of time for your support of this policy.
FortifyFL is a website and app developed at the direction of the Florida Legislature. Any student, educator, parent or member of the public can report school safety concerns directly to law enforcement and school administrators anonymously and easily through the FortifyFL app or getfortifyfl.com.
This is just a reminder that anyone (parent, guardian, friend, neighbor, aunt, uncle) must have school access to attend an event at Hickory Creek, have lunch with a student and/or attend an awards assembly. If you have not already done so, please complete the School Access Form. The process for approval may take up to 4 weeks, so please fill out the application sooner than later for any guests that would like to have school access. Once the application is approved, school access will be valid for three years.
Summer Stretch Online Learning
This summer we have an awesome opportunity for students called Summer Stretch. The Summer Stretch program has exciting activities in Math, Reading, Science, and Social Skills to stretch their learning all summer long! Official start date is Monday, June 1st. There are multiple activity options to engage your child for up to six weeks, ending Friday, July 10th.
When kids participate in Summer Stretch, they will enjoy
interactive math games,
interesting articles to read and videos to watch,
fun and engaging science activities to complete, and
relaxing and calming videos and activities to practice social skills.
Please Remember Hickory Creek Elementary is a Peanut Allergy Awareness School