Start your student's morning off with breakfast at Hawk's Cafe!
We serve breakfast daily from 8:00 a.m – 8:25 a.m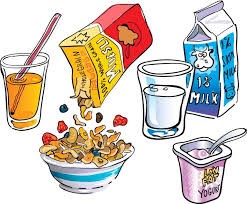 We are a "Peanut Aware" Facility
St Johns County Food Service Dept. Allergen list
Pay online with your credit card
Keep track of your student's lunch balance
See what your student is purchasing
Sends you an email to replenish your student's account
When sending in your student's lunch money, please be sure to write your child's given name (no nicknames) and last name on the check or money envelope along with their lunch number. This will ensure proper payment to the right student. If you have more than one student you can still send in one check. Just put the names of your children along with their lunch numbers on the check or money envelope and how you would like me to divide the lunch money.
If you have any questions, please call or email me:
Cynthia Murrell
Food & Nutrition Service Manager
(904) 547-7466
Cynthia.H.Murrell
My Wonderful Staff includes:
Lisa Russell
Kevin Errico
Jennife De Leon