Hickory Creek Media Center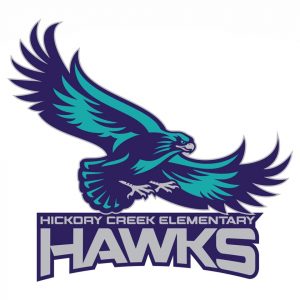 We all know that Summer reading is critical for students to retain knowledge and skills learned in the previous school year.  That's why we are sharing 5 Ways to Make Summer Reading Fun!
Mix up reading materials-magazines, online books, comic books, recipes, anything that peaks your child's interest.
Make reading a part of a daily routine-any time of day but at least once a day! Read before bed, snuggling up together.  Read outside before going for a walk.  
Get "hooked" on a series-once a series "has you" it is hard to put a book down! This year one of the SSYRA's recommendations is the

Gamer Squad

!  Click this link to see all of the exciting books for this summer SSYRA Book Information.
Be a part of a challenge-the follow are age/grade level appropriate challenges for our Hawks. HCES SUMMER READING BINGO K-2 (002) and  3rd – 5th Grade Reading Challenge. If a student completes one of the summer reading challenges by the 1st week of school, there will be a special reward!

Media Center Mission:  The mission of the Hickory Creek Elementary Media Center is to instill a lifelong love of learning while inspiring students to explore, discover, and create through various materials.
---
Library Information:  Our library serves over 750 students!  We are open everyday from 8:00 am to 2:30 pm (except on Wednesdays, 8:00-1:30).  Classes visit the media center every six days.  Students are welcome to utilize the library for checkout or computer usage throughout the day with teacher's permission.
Checkout Information:  Students can checkout books for 2 weeks.  Checkout limits are as follows:
Kindergarten–1 book
1st, 2nd and 3rd grade–2 books
4th and 5th grade–3 books
---
Interested in being a parent volunteer in the library?  Email Jamie Masitti.
---
Jamie Masitti, Media Specialist

Tammy Slate, Media Paraprofessional