Welcome to Our Media Center
(904) 819-7467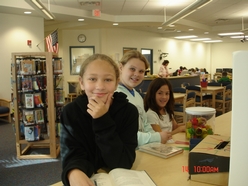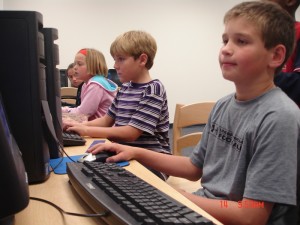 Michaeleen Chalut (Media Specialist) chalutm@stjohns.k12.fl.us Susie Ledford (Media Aide) ledfors@stjohns.k12.fl.us
Accelerated Reader Schoolwide Status
Summer Reading Program
The PTO is proud to sponsor this summer's reading program, "Be a Royal Reader!" Click on the link below to download and print reading logs and book report forms anytime you need them. Fill out the book log and turn it in to your NEW teacher in August. Prizes will be awarded to each student who turns in a log. In addition, the students who have read the most minutes and completed the most book reports in each grade can have their picture made in the Royal Throne!
Hours of Operation
(During School Year)
Monday – Friday
7:30 a.m – 3:30 p.m
Mission Statement
We are dedicated to the mission of promoting and celebrating the written word.
Check Out Procedures
Our Media Center serves approximately 700 students. Students may visit the Media Center during regularly scheduled classes or independently throughout the day to check out books, browse through library materials, take AR quizzes, or work on research projects. Students visit the Media Center with their classes on a six day rotation schedule. Books are due back the following rotation at their scheduled library time. Students may check out a new book before their assigned library time if they are finished with the one they have currently checked out.
Parents are always welcome to come in during school hours to check out materials or may schedule a time that is convenient.
Staff members are available to help select books based on individual needs and interests. All students are required to have a signed permission slip to check out library materials. Students are responsible to replace any lost or damaged items.
Media Center Permission Slip