**Open House Information**
4th and 5th Grade: Tuesday, September 10th – 6:00 PM
Kindergarten and 1st Grade: Tuesday, September 17th – 6:00 PM
2nd and 3rd Grade: Tuesday, September 24th – 6:00 PM
---
Online 2019-2020 Registration
Please go directly to REGISTRATION TAB above and follow the instructions

.
---
 Office hours for all schools and District departments for public access are 8:00 AM to 3:30 PM.
---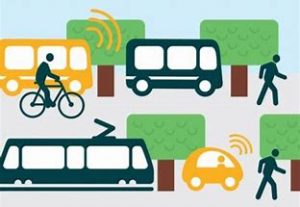 Transportation Changes
Please remember to inform your teacher, Mrs. Sherwood, and Mrs. Southworth (if you attend extended day) of any transportation changes by 2pm each day (1pm on Wednesdays). No changes made after 2pm can be honored. This allows for ample time for communication and safety. Thank you ahead of time for your support of this policy.
---

ARE YOU SIGNED UP FOR "HOME ACCESS CENTER"?
Home Access Center (HAC) is a great way to be "in the know" about your child's ongoing academic progress in the classroom. Starting this school year, ALL REPORT CARDS WILL BE DELIVERED ONLINE VIA HOME ACCESS CENTER ONLY. Please make sure you are prepared by signing up online at: http://www.stjohns.k12.fl.us/hac/ 
* Helpful Hint- you should sign up using the parent name & information (NOT STUDENT NAME & INFO). This will enable you to see all of your children via one account.
---
SCHOOL ACCESS
Please help us to provide a safe and secure facility for our students and staff, please complete a School Access Form. (Cleared access is granted for a total of 3 years. So, if you completed a form within the last couple of years, your application will still be valid. However, if you sign-in and the computer does not recognize you, please re-submit a completed form. It may take 2-6 weeks for the application process. All information must be completed on the form in order for the form to be processed).
District policy: "Any person passing beyond the front office area must show a valid driver's license or state identification card."
Please make sure to bring your identification with you when entering our school to go beyond the front desk or pick-up a child.
All visitors signing in are checked against a national sexual offender database.
*Please note: If you plan to attend any field trip or on school campus event this year with your child's class, you will need to have a cleared school access record on file at least 6 weeks before the activity.
---
 Please Remember
Hickory Creek Elementary
is a Peanut Allergy Awareness School