Hickory Creek Extended Day
Welcome to Hickory Creek! Please use the document link below for Registration.
2019-2020 Extended Day Registration Information
If you are NEW to HCES, please register with Mrs. Swartzwelder and then:
Bring your ticket, along with the 3rd page of the 2019-2020 Registration Information Packet, and payment with you to Mrs. Southworth. She is available Monday-Friday, 10am-6pm. There, in person, you will complete one Registration form per student. Your spot is not secured for the fall until the registration fee has been paid and all paperwork is received.
Registration for ALL CURRENTLY ENROLLED HCES STUDENTS opened on APRIL 15th. You will not need to see Mrs. Swartzwelder for a ticket. You will only need to read the 2019-2020 Registration Information and bring the 3rd page along with registration payment to Mrs. Southworth. Then you will fill out a registration form.
CURRENT EXTENDED DAY CUSTOMERS-PLEASE REVIEW the 2019-2020 Registration Information as well. You can hold your spot for fall by making the $75/per student payment on MAY 1, 2019. Some prices and the Schedule of Fees have changed.
Extended Day is so much fun that we do have wait lists at times.  Please note, there is a non-refundable $75 Registration fee per child.  These monies go towards all the great crafts, games, and equipment that is solely for Extended Day use.  Please see the Schedule of Fees for service dates and costs.  FL Law requires pre-payment for all extended day services. 
We do offer a St. Johns County School District employee rate. Please email Christine Southworth if you would like more information.
We offer snack for an additional monthly fee. Please let Mrs. Southworth know if you would like to add this to your monthly invoice. The snack consists of a water or juice and one food item.
                         Monthly Snack Fee (optional)            $25.00
We do NOT participate in a Drop-In program at HCES. All staff is CPR/AED certified and we maintain a 25:1 student to teacher ratio in every class.  Our program focuses on safety.  Your child's safety and wellbeing is our top priority. Please have your ID available upon request at any time. Also, maintain up-to-date contact information for our staff.
Included in the program are such activities as homework lab, arts and crafts, and recess time.
For additional fees, the students may participate in Club Scientific, KidzArt, Drama Kids, Pak's Karate, Vida del Arte (Sewing), VegeCooking, and Lego Robotics. Please visit  PeachJar on the HCE website for information about all of these afterschool vendors. All "vendor activities" are handled online through the vendors themselves. Their programs typically do not start until late August or September and they will post information on PeachJar in the fall. Extended Day does not take payment or registration for any vendor activity.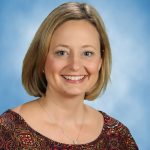 You can contact Christine Southworth, Extended Day Coordinator, at 547-7458 (10:30am-2pm) & 547-7451 (3pm-6:00pm) or email  Christine Southworth for additional information.  Please allow 24-48 hours for a response.